I'm doing something special!
I have a very blessed life, with a good family, home and food on the table. Not everyone is as blessed as I am. As an author, I've decided to partner with the anti-human trafficking organisation – A21. Together, we're going to fight against this huge injustice.
My book KIDNAPPED ENTANGLEMENT touches on this social justice issue. I wanted to shine a light on the real modern day slavery that still exists. We can – and should – stand up for those without a voice.
>Get all the info about my Book/Writing with my NEWSLETTER
I'm doing my part, by giving 10% of every copy of KIDNAPPED ENTANGLEMENT sold, to A21 to help them in the fight! When my book comes out, you can read an exciting story of adventure AND contribute to the cause! 
Did you Know:
There are millions of slaves currently in the world today. Human trafficking is a 150 BILLION dollar industry and includes sex trafficking, forced and bonded labor, involuntary domestic servitude, and child soldiers. It doesn't have to be this way! We can stand in the gap and recover, rehabilitate and reeducate victims.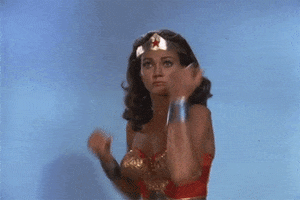 If you want to be involved there are so many ways. You can donate your time, money or voice in so many ways:
FUNDRAISE
HOST THE SUMMIT
FREEDOM CATALOG
BUSINESS PARTNERSHIP
A21 are also doing something incredible with the Global Freedom Summit and I am going to be hosting a watch party! More info on that coming soon – and on my Facebook Live on Saturday 3pm (Australian EST) I will share more about it also!
Stay tuned for all the information about the A21 Summit, and my amazing partnership with them in the fight to abolish slavery/human trafficking.
See You in The Adventures
---
You can check out my blog feed for all the CGSP posts, stories and more >>>here
To KEEP UP with all the stuff I have going on, you can catch my weekly updates, FREE Hannah Carmichael eBook, & monthly NEWSLETTER by heading >>>here