"I want to publish my masterpiece, but I have no idea where to start!" Okay, calm down because I've got you covered with the Ultimate Self Publishing checklist!
I recently announced a checklist that I created for anyone interested in self publishing their amazing book. I love connecting with other creatives, and giving someone else the chance to jump right into their dreams. So, I did the work for you all!
You can still grab the Ultimate Self Publishing Checklist, and its totally FREE!
It can be really hard to organise and plan all the stuff that goes into a book, but because I'm that person (you know, the Monica Geller with a giant binder of information) I have it all ready to go. It's a great way to stay on top of things, and actually get to what's important – publishing your book so people can read it!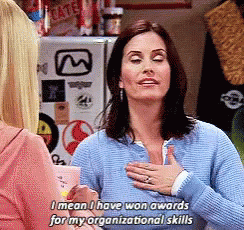 >>>Get all the info about my Book/Writing with my NEWSLETTER
Don't let road blocks stand in your way, and grab the self checklist >>>here
Have you been stalling, and want to know what it takes to publish a book? Check out the link and get going!
See You (and your writing) in The Adventures!
---

You can check out my blog feed for all the CGSP posts, stories and more >>>here
To KEEP UP with all the stuff I have going on, you can catch my weekly updates, FREE Hannah Carmichael eBook, & monthly NEWSLETTER by heading >>>here