It baffled my mind to hear that some of my friends and family had never heard of this genre of book – Christian Suspense! 
This genre is one of my FAVS (including Romantic Suspense). So because you may not realise what these books are, here are the top 10 that I've read and are recommending:
The O'Malley Series – Dee Henderson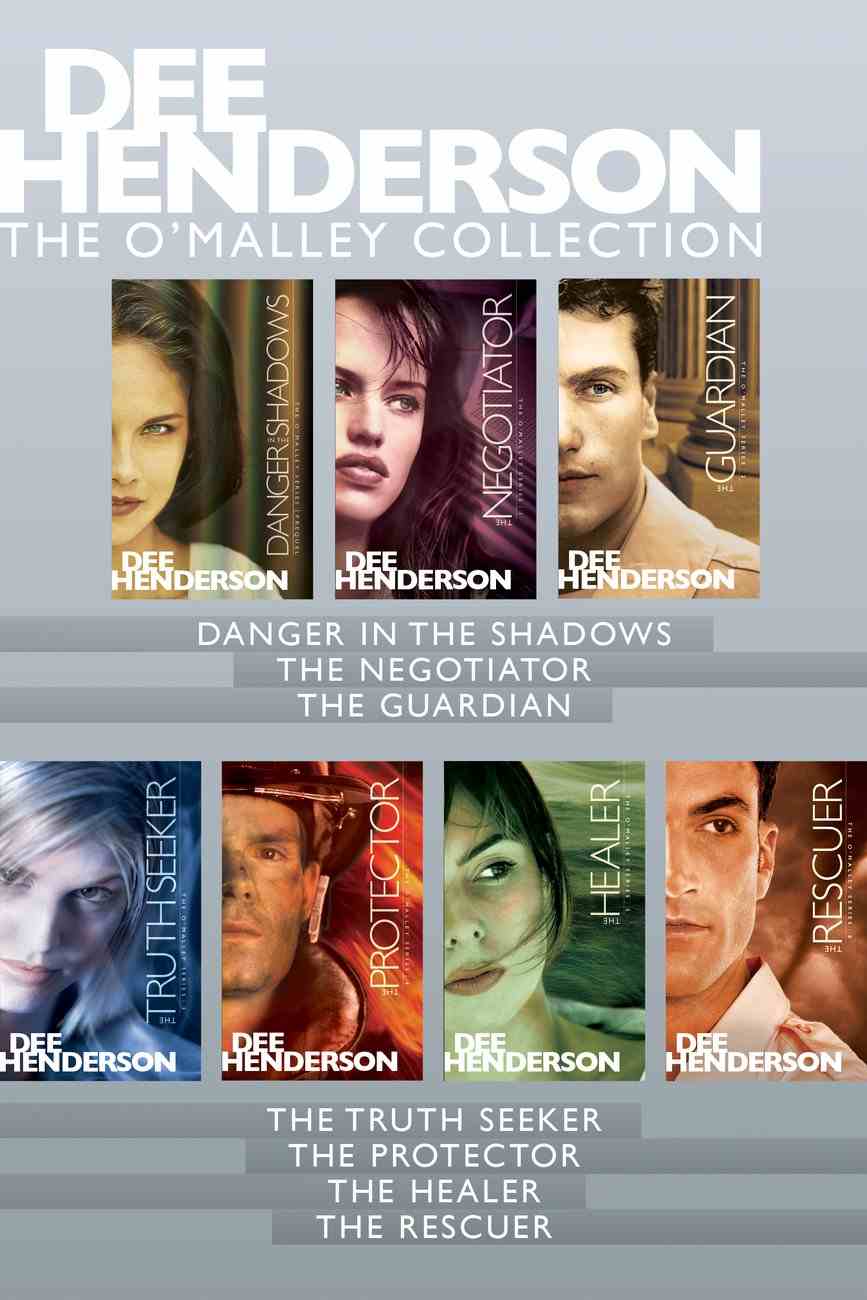 Starting with the prequel – Danger in the Shadows – we follow a group of orphans who adopted each other. They all have heart stopping, dangerous jobs (whether it's hostage negotiators, forensic pathologists, or paramedics) and an earth shattering revelation shakes all of them to the core. This series started me reading, and Dee Henderson was my favourite author for a very long time because of them!
Moonlighters Series – Terri Blackstock
Starting with Twisted Innocence, we follow three sisters who end up moonlighting as private investigators. A criminal winds his way through all three books, with a new and dangerous mystery for each sister. There was a great pace, and incredible stories that weaved seamlessly.
Moving Target – Lynette Eason
Although also part of a series, I want to single this one out! The Elite Guardian series follow several woman who are body guards. Each story stands on it's own, and THIS ONE killed me. It was so fast paced, always life and death, nail biting suspense. It was AMAZING!
If I Run – Terri Blackstock
This is the first in the series, and follows a woman who looks to have killed her best friend… but did she really? She's on the run, a former army investigator is on her trail, but is everything as it seems? This was really great, exciting and interesting characters.
Predator – Terri Blackstock
The dangers of sharing too much, with strangers online is never more prevalent or terrifying than in Predator. After the murder of her 14 year old sister, a woman creates a false profile to get her own version of justice. An incredible warning for those who share too much online.
>>>Get a copy of my ebook KIDNAPPED Entanglement >>>here
The Witness – Dee Henderson
A woman witnesses a horrible crime, and before they can take her out of commission, she is under protection. But her own past threatens to throw everyone for a loop as they all navigate the next few days, weeks, and months together. This was so well done with conspiracies and hidden pasts to contend with.
Because You're Mine – Colleen Coble
A little different (technically a gothic novel, but I'm grouping it in this post) – a woman's husband is killed, and in order to stay in the country with her unborn child, she marries for convenience. Her husband's death was a car crash, and his best friend survives. He seems to be taking his place, but as strange things happen around her, she has to discover what is really going on. This kept me guessing until the end!
The Candidate – Lis Wiehl
How far will someone go to be president? All the political intrigue and conspiracies, blackmail and manipulation. Plus, a reporter who isn't going to let the story lie. This was a fantastic book that was also part of a series!
Kidnapped – Dee Henderson
Wife and son have been kidnapped. Where did they go, and what is it that the kidnappers want? A mad rush to find them both before it's too late! A fabulous Dee Henderson read with excitement until the very end.
The Ambition – Lee Strobel
A corrupt judge in a mob murder case. A disillusioned pastor, hungry for power. A cynical reporter, sniffing for a scandal. A gambling addict whose secret tape threatens the lives of everyone who hears it. A classic sounding story, but so well done!
There are SO MANY MORE, some of which are in my bookshelf that I just haven't gotten around to yet – so if you know of more, please let me know!
---
If you want to read my book, head to the link >>>here for the KIDNAPPED Entanglement eBook, OR get the paperback direct from me for the cheapest price!
See You in The Adventures!
---

You can check out my blog feed for all the CGSP posts, stories and more >>>here
To KEEP UP with all the stuff I have going on, you can catch my weekly updates, FREE Hannah Carmichael eBook, & monthly NEWSLETTER by heading >>>here