Who are the BEST sidekicks out there? 
Well, there are so many that I don't think we could do them ALL justice. BUT, I did manage to put 10 of my favourite sidekicks into this list for you to agree, or disagree with.
Without further adieu (and in no particular order – honestly), here they are!
Burton Guster "Gus" (Psych)
This list HAD to include Gus from Psych!
Always ready with the rational, realistic and reliable reactions (try saying that fast), Gus had the BEST pick up line ("You hear about Pluto? That's messed up, right?), and was almost more neurotic than I am.
He was loyal to Shawn at great personal risk (like when he was dragged along on his best friends adventures… whether he wanted to or not). But, he wasn't afraid to put it to his best friend straight when he needed to.
Gus is the ultimate catch phrase buddy, and the best pharmaceutical rep ever.
-as played by Dule Hill
Ron Stoppable (Kim Possible)
Who could forget the loveable (and almost completely incompetent) Ron Stoppable!
As his name implies, he is entirely "stoppable" and not amazingly suited to rescue missions, spy work, and saving the world from evil dictators. BUT, somehow… he just MAKES IT WORK! His bumbling, and amazingly sweet attempts to help, actually end up being useful.
As he and Kim continued to save the world, Ron got 'Mystical Monkey Powers' which could be extremely useful. Unfortunately, he's terrified of monkeys, so he doesn't use them very often.
He and his best friend "KP" will keep saving the world, and looking good doing it!
-as voiced by Will Friedle
Dr. John Watson (Sherlock Holmes)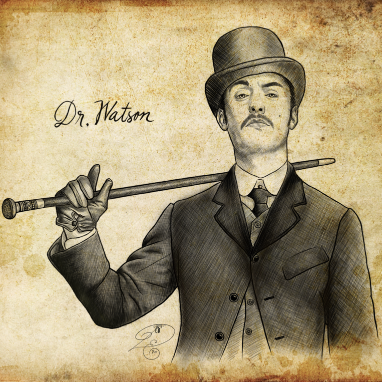 Dr Watson is potentially the most patient man I've ever heard of.
The ever loyal sidekick to Sherlock Holmes – the great consulting detective – Watson was a CLASSIC example of the most useful and amazing sidekick ever.
Not only did he have knowledge that would be helpful in various mysteries and cases, he also was willing to not only work with a sociopathic genius who constantly insulted him and made him feel inferior… He also lived with the guy!
In many, many, many different movies, tv shows, and books – Watson is the ultimate sidekick!
-as played by…. So many people!
Ethel Mertz (I Love Lucy)
A cooky red head, needs a willing sidekick – Ethel was the closest one around (and it helped that they'd been friends for over a decade).
Even through all Lucy's crazy schemes, Ethel (and Fred) stuck by her friend and even managed to get herself talked into adventure after adventure.
Her life was by NO MEANS boring with a friend like Lucy, and she was a very useful participant when Lucy needed help. She was no slouch herself though – Ethel had guts, strength, and a loving relationship with her neighbour that puts some of my current friendships to shame.
-as played by Vivian Vance
Morgan Grimes (Chuck)
Ever wondered what happened to that kid who used to sit in the corner of the classroom eating paste and drawing his own alterations on a comic book?
That's how I imagine Moran as a six year old, but he managed to somehow keep his childhood ideologies, and mixed them with being a semi-adult.
Moran is one of the MOST loyal sidekicks on this list. He was always there for Chuck – no matter what happened. Girlfriends, spies, danger, and everything in between.
Morgan always added a laugh and smile to Chuck, and he rocked the Buy More green polo!
-as played by Joshua Gomez
>>>Grab the eBook version of my book – "KIDNAPPED Entanglement" HERE
Valarie Toriello (The Nanny)
Not everyone can be the smartest cookie in the bunch, but that doesn't mean they can't rock that 80's hairstyle!
Val was a couple tomatoes short of a salad, but she was a very kind, loving friend who also got talked into wacky adventures – just in the 90s, instead of the 50s.
Still working at the bridal shop, she was always able to bring a smile to my face. She was also the go to person for cockroach extermination.
-as played by Rachel Chagall
Mildred Krebs (Remington Steele)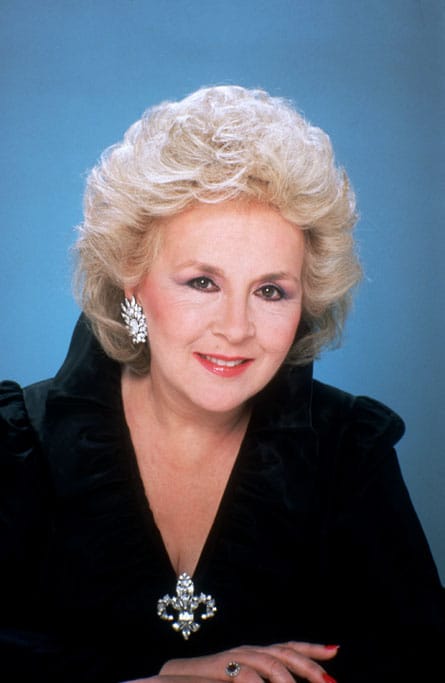 A bomb-ass IRS agent, turned receptionist, turned detective in training. Mildred had almost as many careers as I did in the course of three or so seasons of Remington Steele.
Always looking for the answers to mysteries (whether it's who's committing tax fraud, or kidnapping and murder), Mildred had a keen eye, if not a limited amount of courage when the bullets were flying.
But she quickly came into her own as she worked with Laura Holt, learning the tricks of the trade and coming to the rescue when she and "Mr Steele" were in a jam (or a jail cell).
-as played by Doris Roberts
Sergeant Hans Shultz (Hogan's Heroes)
"I See Nothing!" was possibly the best line in television history!
Shultz may have been a German soldier in name, but his heart was really just in the Toy industry!
A big kid himself, Shultz had been drafted and did his best to stay true to his side of the fence. But, when a candy bar was up for offer, all bets were off the table.
Shultzy was the allies best frenimie, and always reliable to look the other way when you snuck a tank into the POW camp!
-as played by John Banner
Mozzie (White Collar)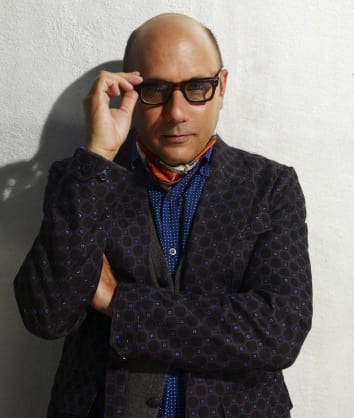 There isn't anything that Mozzie couldn't find, scare up, or steal when you're in a pinch!
Former crime boss figurehead, The Dentist of Detroit, Mozzie is as loyal a con man as you could find! Somehow, he manages to put his friends above his score time and time again.
Always searching for the "final score", Mozzie was the gift that kept on giving, and hunting for amazing treasures to take for his own personal collection.
Rocking the glasses, and always looking dapper, he always finds a way.
-as played by Willie Garson
Luis (Ant Man)
One of my favourite story tellers (rivalled only by Olaf).
Although he may get distracted (or share details that you never asked for), Luis is willing and waiting for a good heist.
Don't attempt to put him under truth serum, because you may hear about all the ex-girlfriends he ran into on the street (and then their entire relationship from A to Z).
He'll follow Scott into thievery, or a security firm – whatever pays the bills, and puts his skills to good use.
-as played by Michael Peña
---
And now, for some "Honourable Mention" sidekicks!
Cheryl from Miss Congeniality
Mater from Cars
Elizabeth from Keeping Up Appearances
Jimmy Olson in Superman
Olaf from Frozen
Timon and Pumba from Lion King
Abu from Aladdin
Alice from Vicar of Dibley
Alfred from Batman
Ryan and Espisito from Castle
If you want to see the sidekicks in MY Christian suspense, head to the link >>>here for the eBook, OR get the paperback direct from me for the cheapest price!
---
Who did I miss off my list? Share your fav 'sidekicks' in the comments and let's share the love around!
See You in The Adventures!
---

You can check out my blog feed for all the CGSP posts, stories and more >>>here
To KEEP UP with all the stuff I have going on, you can catch my weekly updates, FREE Hannah Carmichael eBook, & monthly NEWSLETTER by heading >>>here