With the shift this year in more people working from home, I have been one of the lucky few to experience this.
My main day job is school photography, and with all the shut downs of schools, we haven't been able to get out there for most of the year!
So when restrictions in VIC eased in November, it was boots to the ground – lets smash out as many schools as we can with the remainder of the school year! Still sticking with Covid safe workplace procedures, we got laptops and were sent home with remote access to get cracking.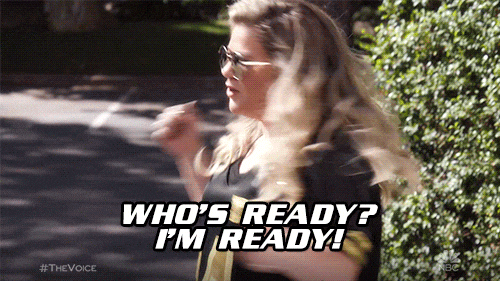 It has been an interesting month or so with this idea of 'working from home' in a job which was NOT the case before this year. There are pros and cons that i've found for working from home, and I'm going to share…
PROS
I find the process a lot more 'chill'. I'm at home, so I'm relaxed and have access to my kitchen, music and snacks! 😛
My commute is only a few steps! That, I've enjoyed.
If I want, I can wear PJs all day long (which I dont, but having the option is great!)
I feel pretty productive (most of the time)
Using the instant chat for work, I still feel connected to my fellow workers. Plus, we have virtual meetings (usually 2 a day) so we're checking in constantly with each other.
>>>Get all the info about my book with my

NEWSLETTER
CONS
The workload is gigantic! With so many schools to do in such a short time, we have ALL the work to do 😛 Careful what you wish for – that work would come back 😀
It just means more hours than normal, and making sure to keep the same standard as always with a bunch more balls in the air than normal.
I miss the atmosphere/buzz of being in the office with all the amazing people that I work with. They bring an energy that I love, so that's something I miss.
Because of the above point, I feel that I might be a little less productive than in the office. There are so many more distractions in my house, than in the office (believe it or not, with all the shenanigans that go on in that place 😀 )
Being stuck in the house all day was hard to find a routine that worked for me. I'm a pretty social person, and now that I live on my own, the only company I have (if I don't leave the house) is my own.
Don't get me wrong, I'm a riot to hang out with (according to myself), but I miss people, having a set routine, and 'missing' my house.
After a while, I'm finding my feet (only to get back into the office by early next year) and getting out with walks to the local Maccas, or nearby coffee runs. I'm finding where it fits – working at home, and getting used to a whole new routine.
For the past 5 months or so, I've been waking up whenever, going to bed late and doing all the writing- so it's a bit of a change of pace!
Have you been working from home in this unusual season of life? What do you find are the pros and cons of that? I'd love to hear another 'homers' story!
See You in The Adventures!
Christy Grace
---

You can check out my blog feed for all the CGSP posts, stories and more >>>here
To KEEP UP with all the stuff I have going on, you can catch my weekly updates, FREE Hannah Carmichael eBook, & monthly NEWSLETTER by heading >>>here