I LOVE LISTS
So, when it came to publishing my book, I liked the idea of having a checklist that I could mark off and KNOW, that I hadn't forgotten anything.
I ended up with a publisher who's assisting me to self publish, so they've got that list covered, HOWEVER….
Those people who are going to self-publish all by themselves…
It's amazing and brave and incredible that you're wanting to head on this journey no matter what 'traditional' publishers have to say about your book. These days self-published works can be just as good as the published ones – But there's A LOT of work to do!!!
I want everyone with a creative dream to go through with it – put it out there in the world and share it so we can all enjoy. So, because I'd love to see you succeed, I decided to make that self-publishing checklist for you!
I've done a bunch of research into both traditional and self publishing, and I've come up with what I believe to be a kick ass checklist that YOU can use for your publishing journey!!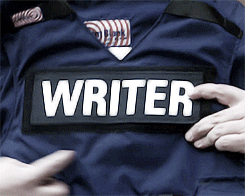 If you end up using my list, PLEASE share your work when you've finally got it up and running! If you just want to check it out and see if it's for you – that's okay too!
To grab the list (and keep up with my own publishing journey with my newsletter), click on the link below!
I can't wait to hear that you've started your journey!
If you want to keep up with mine, you can follow my social media (below), or the CGSP: First Book Journey podcast where I'm walking the steps with you!
---

To KEEP UP with all the stuff I have going on, you can catch my weekly updates, FREE Hannah Carmichael eBook, & monthly NEWSLETTER by heading >>>here