There are so many amazing books out there, but where do you start, and how do you find the good from the bad in the sea of confusion?
According to Goodreads in 2020, these were some of the best books in the Crime and Mystery Book section:
1. The Girl With The Dragon Tattoo by Stieg Larsson

Harriet Vanger, a scion of one of Sweden's wealthiest families disappeared over forty years ago. All these years later, her aged uncle continues to seek the truth. He hires Mikael Blomkvist, a crusading journalist recently trapped by a libel conviction, to investigate. He is aided by the pierced and tattooed punk prodigy Lisbeth Salander. Together they tap into a vein of unfathomable iniquity and astonishing corruption.

2. And Then There Were None by Agatha Christie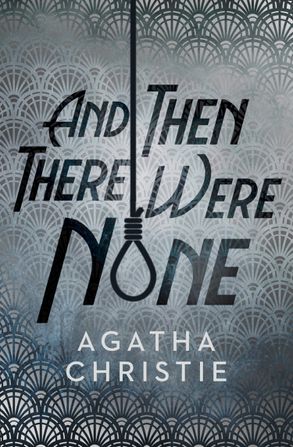 First, there were ten—a curious assortment of strangers summoned as weekend guests to a little private island off the coast of Devon. Their host, an eccentric millionaire unknown to all of them, is nowhere to be found. All that the guests have in common is a wicked past they're unwilling to reveal—and a secret that will seal their fate. For each has been marked for murder. A famous nursery rhyme is framed and hung in every room of the mansion
When they realise that murders are occurring as described in the rhyme, terror mounts. One by one they fall prey. Before the weekend is out, there will be none. Who has choreographed this dastardly scheme? And who will be left to tell the tale? Only the dead are above suspicion.
3. Angels & Demons by Dan Brown

World-renowned Harvard symbolist Robert Langdon is summoned to a Swiss research facility to analyse a cryptic symbol seared into the chest of a murdered physicist. What he discovers is unimaginable: a deadly vendetta against the Catholic Church by a centuries-old underground organisation — the Illuminati. In a desperate race to save the Vatican from a powerful time bomb, Langdon joins forces in Rome with the beautiful and mysterious scientist Vittoria Vetra. Together they embark on a frantic hunt through sealed crypts, dangerous catacombs, and deserted cathedrals, and into the depths of the most secretive vault on earth…the long-forgotten Illuminati lair.
4. Rebecca – Daphne Du Maurier

The novel begins in Monte Carlo, where our heroine is swept off her feet by the dashing widower Maxim de Winter and his sudden proposal of marriage. Orphaned and working as a lady's maid, she can barely believe her luck. It is only when they arrive at his massive country estate that she realises how large a shadow his late wife will cast over their lives–presenting her with a lingering evil that threatens to destroy their marriage from beyond the grave.
5. In Cold Blood by Truman Capote

On November 15, 1959, in the small town of Holcomb, Kansas, four members of the Clutter family were savagely murdered by blasts from a shotgun held a few inches from their faces. There was no apparent motive for the crime, and there were almost no clues.

---
>>Get all the info about my book with my NEWSLETTER

---
6. The Godfather by Mario Puzo

Almost fifty years ago, a classic was born. A searing portrayal of the Mafia underworld, The Godfather introduced readers to the first family of American crime fiction, the Corleones, and their powerful legacy of tradition, blood, and honor. The seduction of power, the pitfalls of greed, and the allegiance to family—these are the themes that have resonated with millions of readers around the world and made The Godfather the definitive novel of the violent subculture that, steeped in intrigue and controversy, remains indelibly etched in our collective consciousness.
7. The Lovely Bones by Alice Sebold

Susie Salmon is adjusting to her new home in heaven, a place that is not at all what she expected, even as she is watching life on earth continue without her — her friends trading rumors about her disappearance, her killer trying to cover his tracks, her grief-stricken family unraveling. Out of unspeakable tragedy and loss, The Lovely Bones succeeds, miraculously, in building a tale filled with hope, humor, suspense, even joy.
8. The Name Of The Rose by Umberto Eco

The year is 1327. Benedictines in a wealthy Italian abbey are suspected of heresy, and Brother William of Baskerville arrives to investigate. When his delicate mission is suddenly overshadowed by seven bizarre deaths, Brother William turns detective. His tools are the logic of Aristotle, the theology of Aquinas, the empirical insights of Roger Bacon—all sharpened to a glistening edge by wry humor and a ferocious curiosity. He collects evidence, deciphers secret symbols and coded manuscripts, and digs into the eerie labyrinth of the abbey, where "the most interesting things happen at night."
9. Gone Girl – Gillian Flynn

On a warm summer morning in North Carthage, Missouri, it is Nick and Amy Dunne's fifth wedding anniversary. Presents are being wrapped and reservations are being made when Nick's clever and beautiful wife disappears from their rented McMansion on the Mississippi River. Husband-of-the-Year Nick isn't doing himself any favors with cringe-worthy daydreams about the slope and shape of his wife's head, but passages from Amy's diary reveal the alpha-girl perfectionist could have put anyone dangerously on edge. Under mounting pressure from the police and the media—as well as Amy's fiercely doting parents—the town golden boy parades an endless series of lies, deceits, and inappropriate behavior. Nick is oddly evasive, and he's definitely bitter—but is he really a killer?
10. Shutter Island by Dennis Lehane

The year is 1954. U.S. Marshal Teddy Daniels and his new partner, Chuck Aule, have come to Shutter Island, home of Ashecliffe Hospital for the Criminally Insane, to investigate the disappearance of a patient. Multiple murderess Rachel Solando is loose somewhere on this remote and barren island, despite having been kept in a locked cell under constant surveillance. As a killer hurricane relentlessly bears down on them, a strange case takes on even darker, more sinister shades—with hints of radical experimentation, horrifying surgeries, and lethal countermoves made in the cause of a covert shadow war. No one is going to escape Shutter Island unscathed, because nothing at Ashecliffe Hospital is what it seems. But then neither is Teddy Daniels.
In finding this list, there was one really important thing I learnt – I haven't read ANY of them! I guess I have some reading to do…
How many of the above books have you read, and what didn't make the list that should have?! Share them in the comments below
See You in The Adventures
---

To KEEP UP with all the stuff I have going on, you can catch my weekly updates, FREE Hannah Carmichael eBook, & monthly NEWSLETTER by heading >>>here