Dawson's Creek entertained us 90s babies for 6 seasons, and we got the DRAMA! There were numerous hook ups, but none so infamous as 'Dawson' vs 'Pacey'.
Okay, quick rundown if you didn't get into Dawson's Creek before:
Bunch of teens live in a small town at a creek. Done.
Okay, there's a little more to it than that. Love, life, and of course, dating each other in a triangle/circle/square. Like all teen dramas, we see the four main characters (Dawson, Pacey, Joey and Jen) all navigating how to grow up.
Joey and Dawson have been 'besties' for their whole lives and there's obvious tension there…. then comes Pacey. The 'Enemies to Lovers' trope is hard with this one. Originally starting out disliking each other, they end up with feelings for the other instead.
There was a lot of back and forth, on and off again, drama drama drama with all the characters and how they all jumped into each others pants (okay, maybe just 'beds' for inappropriately aged sleepovers). The BIGGEST of course, being Joey and choosing between Dawson and Pacey.
>>>Get a copy of my ebook KIDNAPPED Entanglement >>>here
Reasons To Pick Dawson:
They've known each other their whole lives;
They have obvious chemistry;
They've experienced practically everything together;
They clearly care about each other (and have for a really long time);
Reasons To Pick Pacey
They also have known each other basically their whole lives;
They also have obvious chemistry;
They balance out each others personalities and compliment the other well;
They understand each other's home/life situations well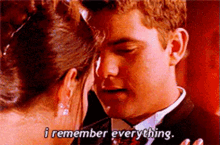 Okay, here come the spoilers… who Joey picks in the very end:
I know that was a very short rundown of the basic points as to why each guy should be the pick for Joey to end up with, but that's what you get. So, who does Joey pick in the end? Well, she has highs and lows with both guys, and there's a lot of 'finding herself' while being with neither of them… in the end though, Joey picks
PACEY WITTER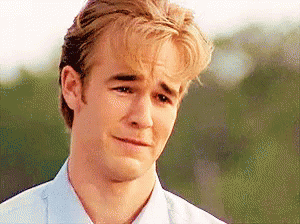 Who do YOU think Joey should have picked in the end? I agree with her choice (Team Pacey all the way!!), but how do you see it?
---
If you want to read my book, head to the link >>>here for the KIDNAPPED Entanglement eBook, OR get the paperback direct from me for the cheapest price!
See You in The Adventures!
---

You can check out my blog feed for all the CGSP posts, stories and more >>>here
To KEEP UP with all the stuff I have going on, you can catch my weekly updates, FREE Hannah Carmichael eBook, & monthly NEWSLETTER by heading >>>here