There are so many amazing books out there. So, where do you start, and how do you find the good from the bad in the sea of confusion?  According to the Goodreads List (October 2020), these were the best books in the Crime and Mystery Book section:
1. The Girl With The Dragon Tattoo by Stieg Larsson
A disappearance and unusual partnership to find the truth and expose corruption. 
2. And Then There Were None by Agatha Christie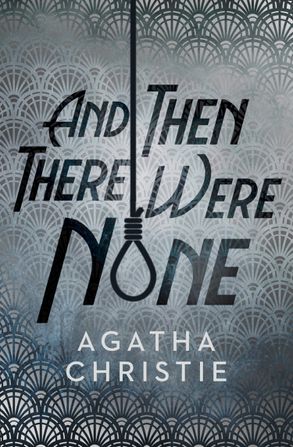 A curious assortment of strangers at a private island getaway. A possible murder, and every guest holding secrets that will seal their fate. 
3. Angels & Demons by Dan Brown

A cryptic symbol seared into the chest of a murdered physicist, deadly vendetta against the Catholic Church, and the Illuminati. 
4. Rebecca – Daphne Du Maurier

Swept off her feet by a dashing widower, but a shadow of his late wife could cost their lives. 
5. In Cold Blood by Truman Capote

A murder in 1959, and no apparent motive for the crime with almost no clues.
---
>>Get all the info about my book with my NEWSLETTER

---
6. The Godfather by Mario Puzo

The Mafia underworld, first family of American crime fiction, and their powerful legacy of tradition, blood, and honour. 
7. The Lovely Bones by Alice Sebold

A home in heaven that isn't what she expected, and life on earth continuing without her. Her killer trying to cover his tracks, and her grief-stricken family unraveling. 
8. The Name Of The Rose by Umberto Eco

A wealthy Italian abbey suspected of heresy, and an investigation overshadowed by seven bizarre deaths. 
9. Gone Girl – Gillian Flynn

Nick's clever and beautiful wife disappears from their rented McMansion on the Mississippi River. Nick is oddly evasive, and he's definitely bitter—but is he really a killer?
10. Shutter Island by Dennis Lehane

Shutter Island is the home of Ashecliffe Hospital for the Criminally Insane. An investigation into the disappearance of a patient will reveal that nothing is what it seems. 
In finding this list, there was one really important thing I learnt – I haven't read ANY of them! I guess I have some reading to do…
How many of the above books have you read on the Goodreads List, and what didn't make the list that should have?! Share them in the comments below
See You in The Adventures
---

You can check out my blog feed for all the CGSP posts, stories and more >>>here
To KEEP UP with all the stuff I have going on, you can catch my weekly updates, FREE Hannah Carmichael eBook, & monthly NEWSLETTER by heading >>>here