What it was like to leave the house with my phone? How reliant we are on technology?
Communication, socialisation, banking, making notes, capturing special moments, and on, and on, and on…. 
We use phones for so much these days, and I had one of those "old person" moments where I suddenly HATED that I was so reliant on technology (like those damn kids!). So, I made a bold decision that I was SURE wouldn't affect my life/day hardly at all. I was so 'above' needing technology, that I left my phone AT HOME! 
Don't get me wrong, for an emergency, I needed to make sure people could contact me, so I brought my spare, work phone with no PREPAID money left on it. So, I couldn't do ANYTHING with it – basically a brick (kind of like those Nokia brick phones, but this was an older model iPhone). 
So, off I popped on Sunday – Church was first, followed by lunch with some friends (a regular occurrence, so I was sure things would be fine).
I quickly realised that I WAS reliant on technology for so much more than I thought. Not so I could keep checking my social media, but for some other things that I didn't really consider. Leaving home without my phone was actually a PAIN IN THE BUTT!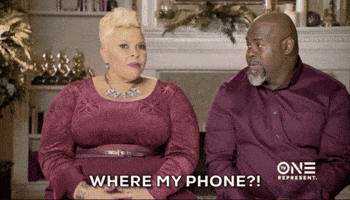 I hadn't prepared for being out of petrol. Without my phone to quickly check my bank balance, I couldn't remember which card to use and didn't want the hassle at the counter. So, I left with almost no petrol in my car and went on to church. 
By the time I got there, I realised ATMs were still a thing (thank the Lord), so I checked and found out the answers I needed. One problem solved, now onto the next. 
In the age of QR codes and checking in for Covid safety, I realised that I didn't have that capacity either. Fortunately for me, I had the web address and could check in when I was at my parents house earlier – so that part was covered.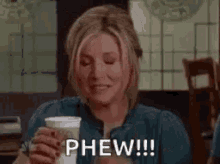 Then, when plans changed after church and I was heading out again – I had to log in to my friends hotspot to send a quick message over Facebook so my family wouldn't think I was dead because I wasn't answering any messages or calls. 
I travelled into the CBD with only the zero balanced pre-paid phone. I had no options for contact with people I loved. No way to transfer or use money unless it was the amount on the cards I had with me (that I had already forgotten how much was on from my ATM check). And I couldn't check in anywhere else. 
I liked the idea of not being tethered to my phone, but realised one really important thing from this experiment. 
>>Get all the info about my Book/Writing with my NEWSLETTER
I don't have to use all the applications on my phone (like checking social media or my business accounts or working etc). I can just ignore my phone, but have it in my bag. Not pull it out at dinner or while I'm waiting for something/someone, but still have it there for when I need to access banking or send a quick reminder to myself for tomorrow. 
Technology is like a double edged sword. It's annoying, and helpful. It's all consuming, but can be switched off if you're aware. 
Even though I won't leave my phone home much anymore (except the occasional nature walk in my neighbourhood), I will be using it less I think. 
Would you be able to survive without your phone? What's the longest you've gone without it? Let me know your stories in the comments below. 
See You in The Adventures!
---

You can check out my blog feed for all the CGSP posts, stories and more >>>here
To KEEP UP with all the stuff I have going on, you can catch my weekly updates, FREE Hannah Carmichael eBook, & monthly NEWSLETTER by heading >>>here